Working with clients can be both challenging and rewarding. When Ønix Design's latest customer, a doctor from Valencia, brought his '77 BMW R100S in for customising he didn't know exactly what he wanted. Despite the lack of direction he urged Ønix to get underway eager to see the project completed. This resulted in a build process that changed course several times, but as inconvenient as that sounds, it resulted in a bike of which builder and owner are both very proud.
"It was a fully original BMW R100s from 1977. Working properly but not in its best condition" say Ønix Design's Iñaki Bellver. The doctor's orders involved breathing new life into the BMW, but there was no set style direction to follow. This gave Iñaki carte blanche in some areas of the build while others required deliberation to find the ideal outcome.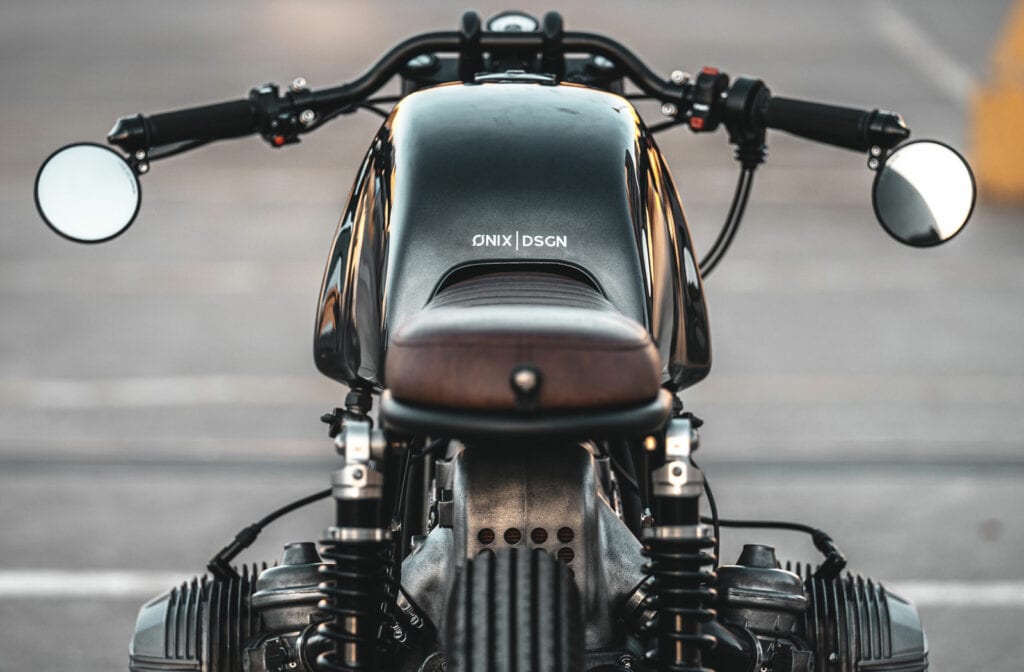 While his customer contemplated which design direction to head, Iñaki set about balancing the BMWs lines. Starting at the front end he's dropped the forks 5cm (~2 inches). The fuel tanks stance has been reworked to sit it higher at the rear and there's a new subframe bolted in behind it. And YSS Ecoline shocks have been used to replace the factory units. This left everything sitting nice and level. Iñaki also tore the wheels down, cleaned and powder coated the rims and re-laced them using stainless spokes. For a classic look befitting of the bike's vintage, each wheel has been wrapped in  Shinko e270 rubber.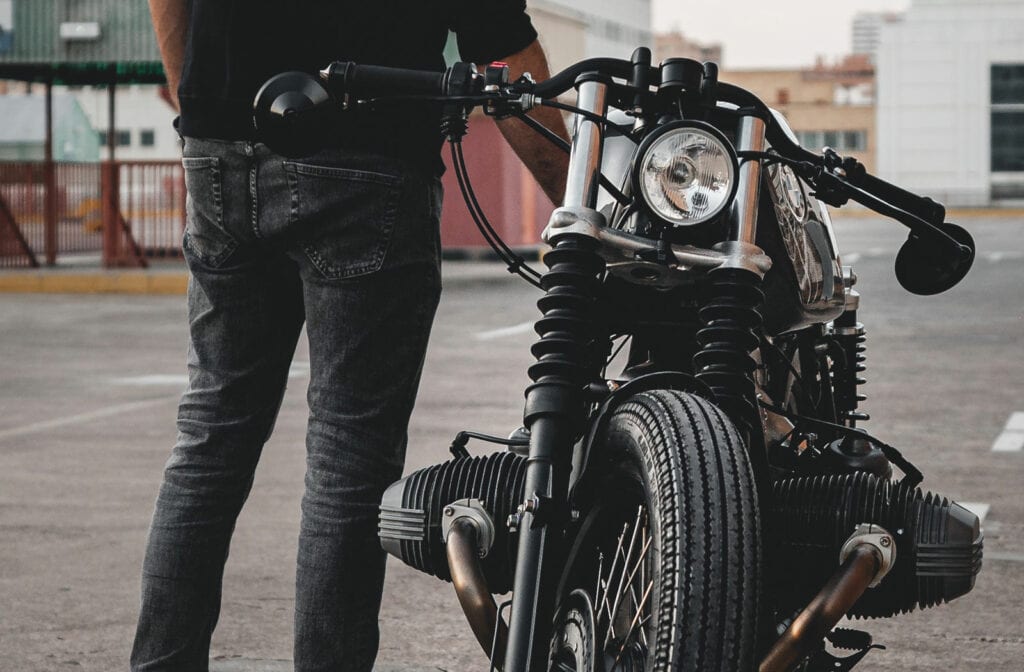 With the bike nearing 45 years old it was showing its age both aesthetically and technically. To update things on the technical side Iñaki has simplified the wiring harness and stashed the bulk of its components beneath the R100S tank. A lithium battery lives in a custom, laser-cut box beneath the engine. Setting up the front end required some additional brainstorming.
At first, the doctor wanted to celebrate the era of the bike by sticking with a large headlight and gauge assembly but after seeing a few other options he headed in a totally different direction. What they ended up with was a tiny headlight and compact Motogadget Motoscope Tiny speedo which keeps the bulk of the visual weight around the engine.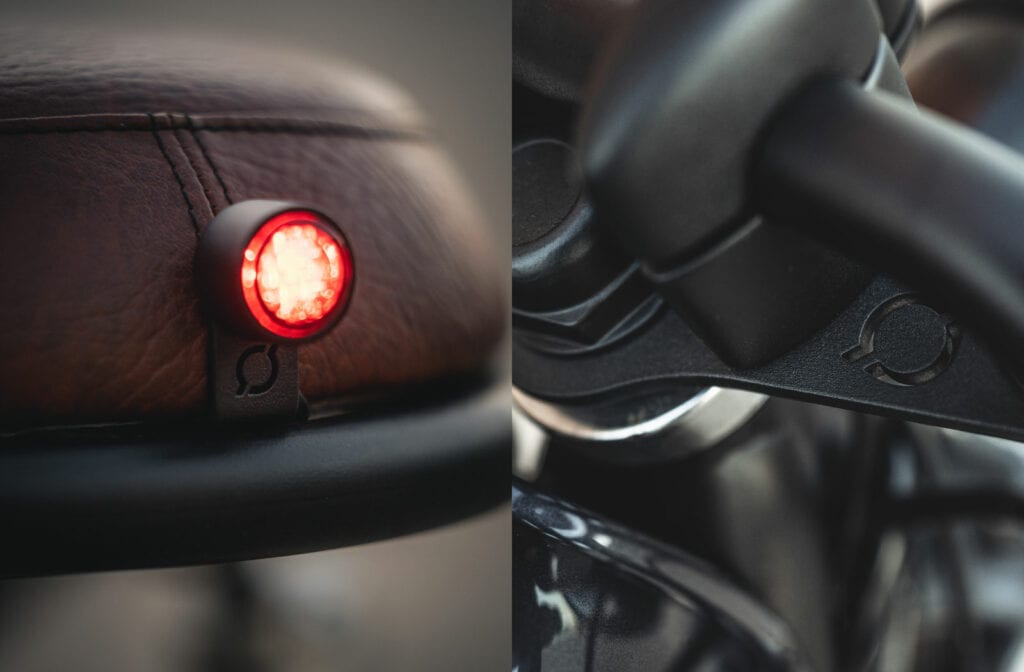 As for the aesthetics, Iñaki brushed the engine cases and covers clean by hand before treating them to a coat of matt clear. Visual improvements also came with the addition of a long list of custom Ønix additions. The list includes a scaled-down front fender, swingarm-mounted licence plate brackets and a two-up saddle by local leatherworker Llops upholstery. Iñaki has also laser cut special brackets to mount the new headlight and created a bespoke top clamp that accommodates the Motogadget gauge. In keeping with the scaled down lighting, there are LED Gazzini bar-end turn signals mounted to a set of Renthal ultra-low bars. LED Shin-yo blinkers and a tiny Shin-yo brake light handle rearward-facing lighting duties.
As you'd expect this BMW's boxer twin didn't go untouched. While the engine was out of the frame Iñaki gave everything a once over and installed all new gaskets, filters and oil. Fueling has been fine-tuned by rebuilding and jetting the Bing carbs and, after another session of brainstorming, it was decided to forego a stock system in favour of a homologated 2-into-1 set up wearing an Ixil muffler.
Finished in a mix of matt black and BMW metallic grey this custom R100S is a smart-looking package. While labelling it a cafe racer may not be technically accurate, its tight proportions and pared-back style make this Beemer exactly the kind of ride we'd like to pilot around town.
Photography by Juan Llobell