I was left disappointed after Kawasaki released the W800 back in 2011. The switch to EFI (damn emission laws!) and the lack of the kick starter took away 2 of my favouritethings on the W650 and as a result I quickly lost interest. Thankfully though the Wrenchmonkees are much more forgiving than me and saw the real potential of Kawasaki's latest iteration of their classic parallel twin. This is the 57th bike to leave the WM workshop and it certainly doesn't look like the boys from Denmark are losing any steam; or their ability to make each new bike as unique as the last.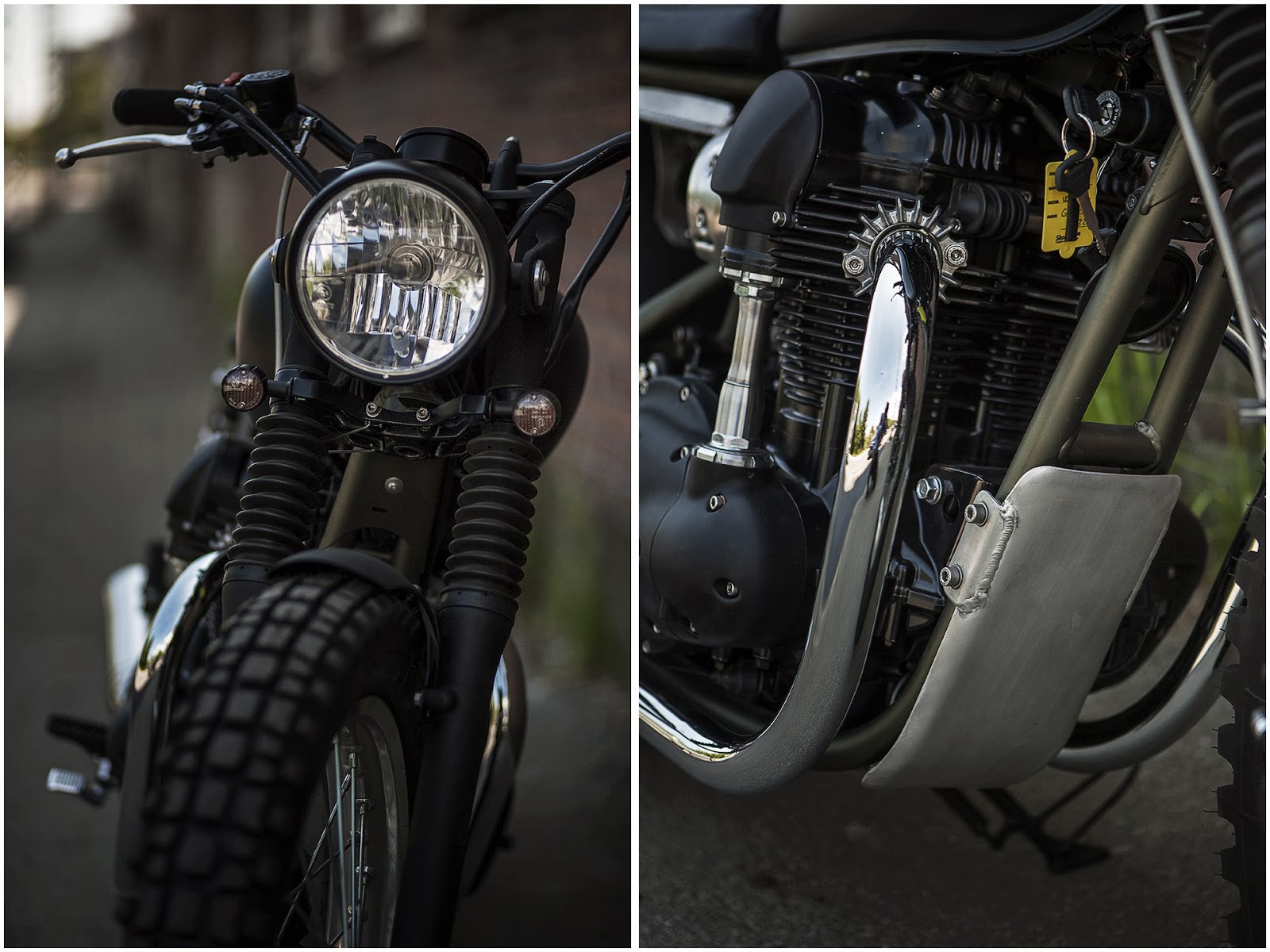 Gone are the W800's classic cruiser looks in favour of raw Street Tracker style. The Monkees have stripped away the bikes airbox and relocated it's electrics into a roughly welded, raw alloy tray beneath the saddle. Air purification is now handled by a pair of K&N pods and the battery resides just beneath the swing arm axle on a custom made shelf.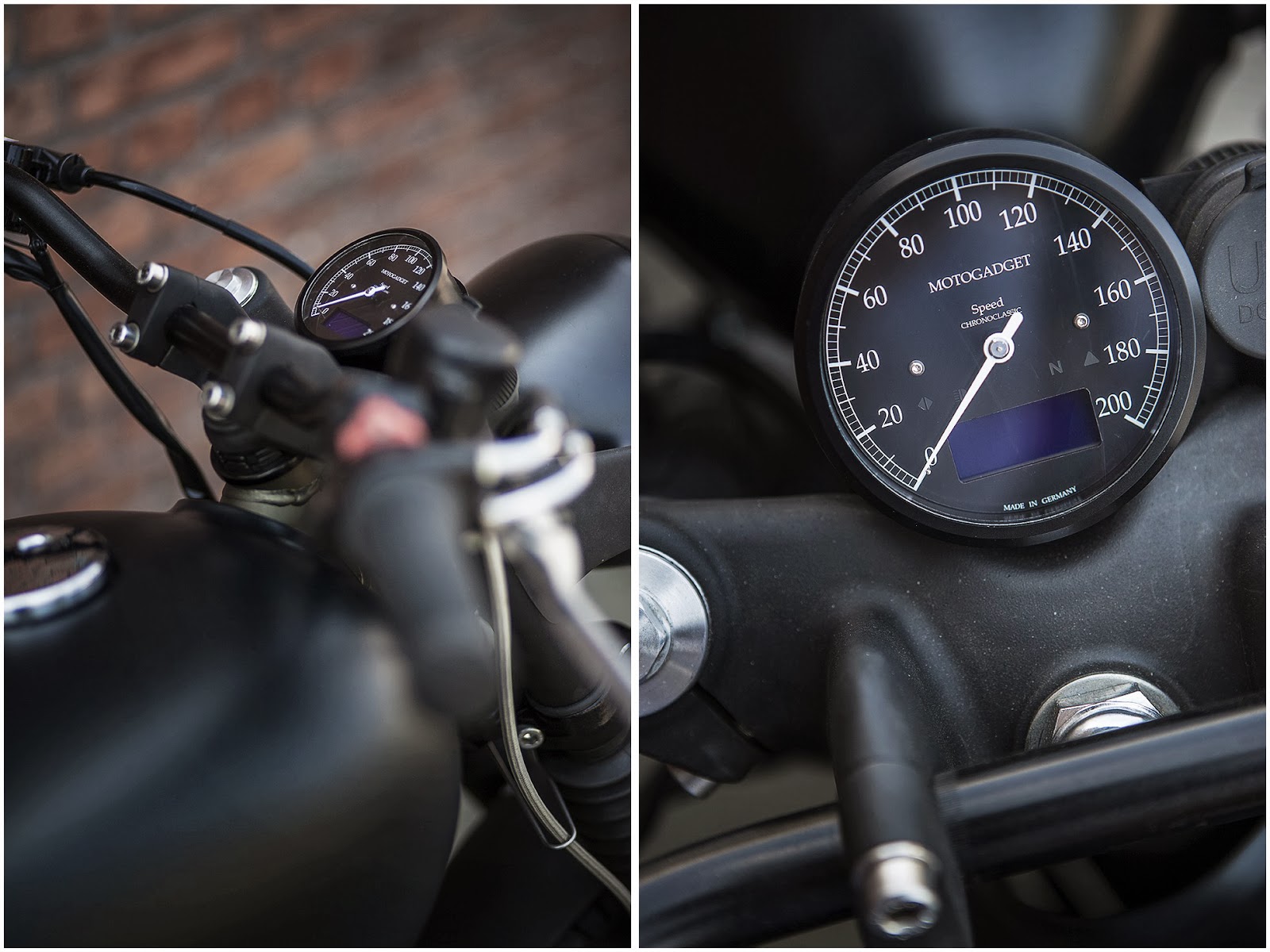 The frame is standard but has been de-tabbed and boasts a tasty metallic green paint scheme.  The forks are standard but have been shortened, fit with progressive springs and blacked out from head stem to toe. The rims also happen to be standard but they've been wrapped in Heidenau dual sport rubber and hung beneath trimmed down alloy fenders.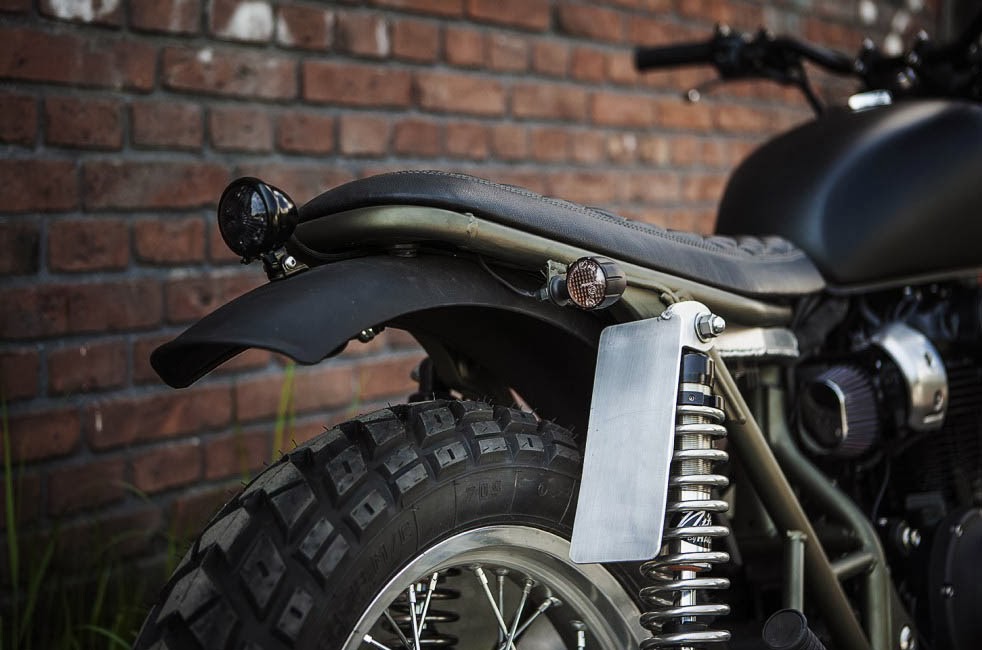 In the rear the OEM shocks were swapped for Hagon Nitrogen filled units for improved performance. The front disc is a Ferodo unit dressed with braided lines while the rear retains the factory drum. The 6.5 inch headlight, turn signals and tail light are all WrenchMonkee parts from their catalogue that were mounted using custom brackets and hardware.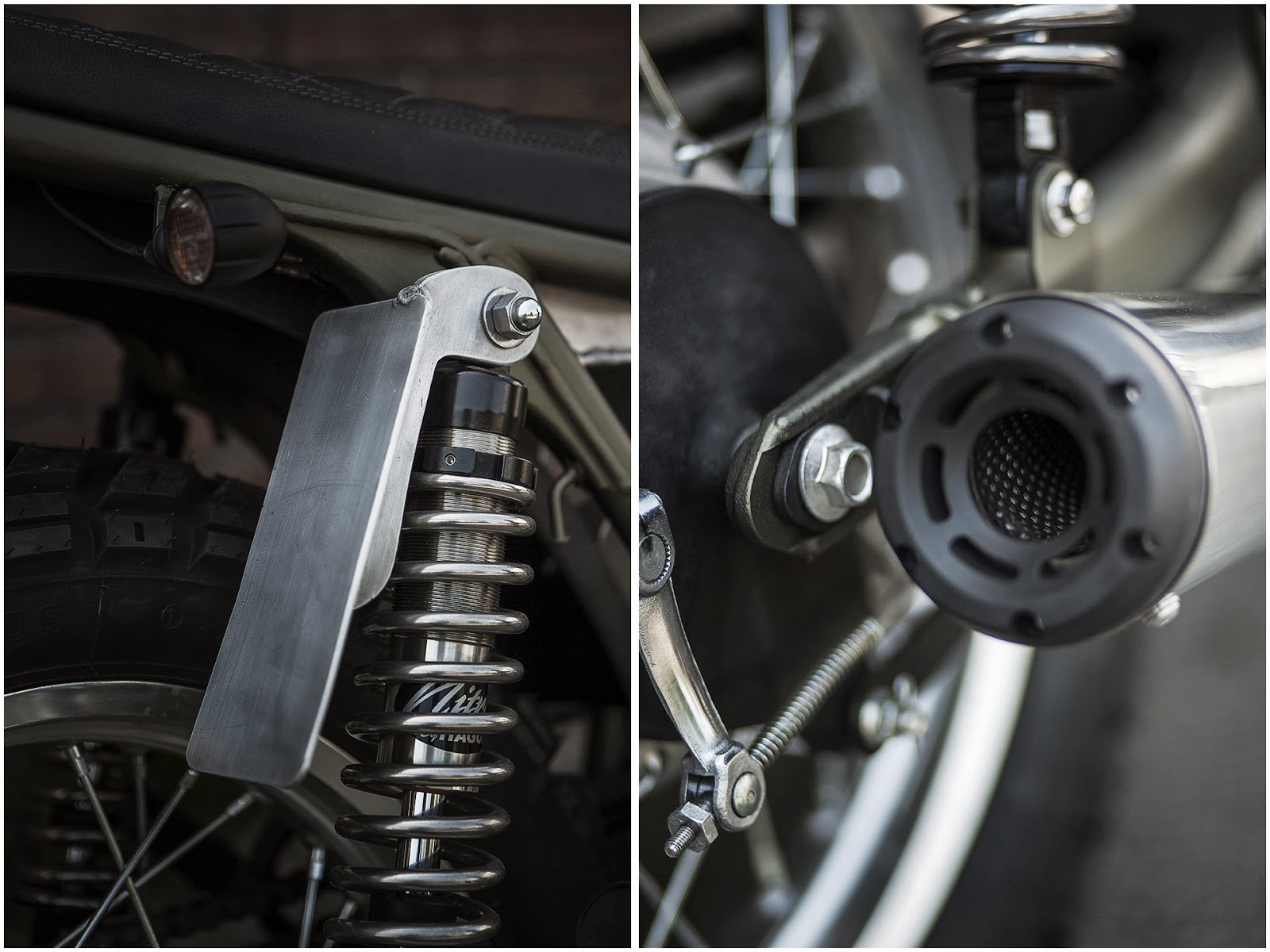 To finish off the bike the Wrenchmonkees also built a custom, diamond stitched seat that hugs the rear loop of the frame and lowers the rider an inch closer to the road. A black tank, blacked out engine and a small section of black exhaust wrap give the bike it's tough aesthetic which is balanced out with a well thought out selection of chrome and bare alloy components. If number 57 performs anywhere near as good as it looks, I'd happily fork over the cash to have it in my garage.