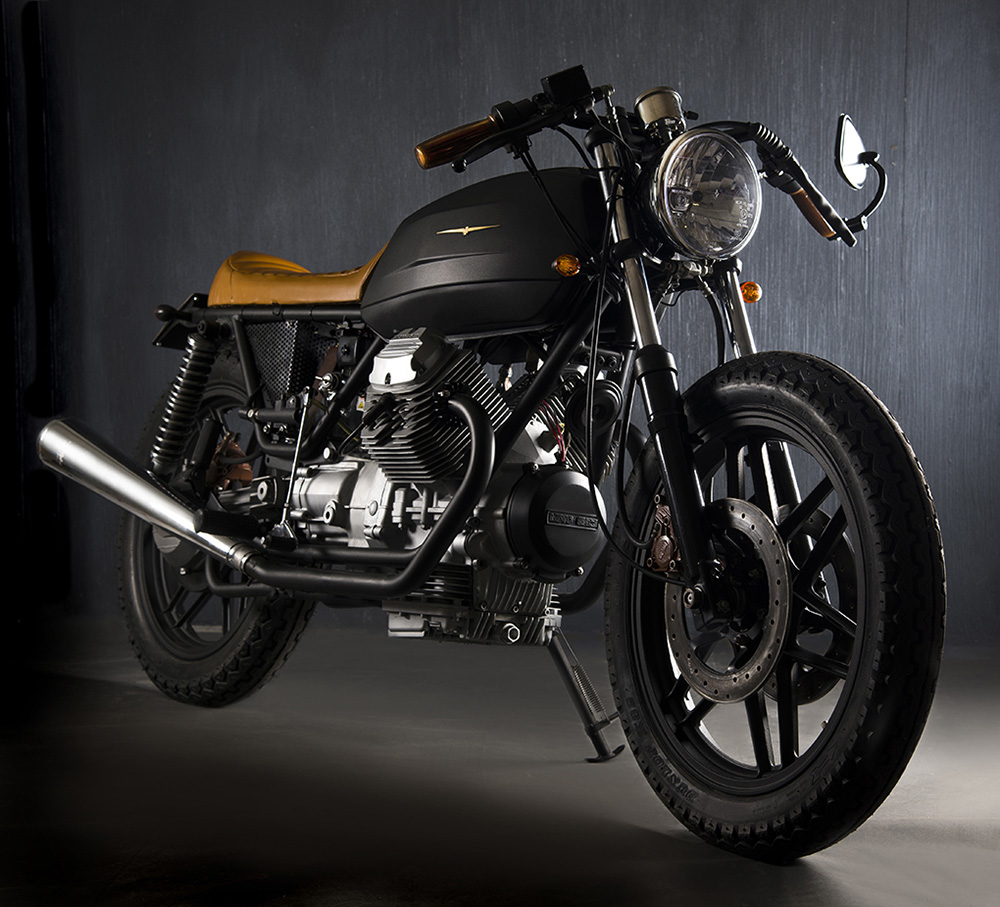 Looking at this stunning example of a 1981 Moto Guzzi V35 Imola you might think it's the work of a builder with a long history of custom building and motorcycle mechanics, but you'd be wrong…really wrong. The truth is that this bike was built by Marco Matteucci a graphic designer and photographer who, up until the start of this build, hadn't even performed an oil change on a bike…and he did it in 1 month! After seeing this build any excuse you've ever had for not starting your own has just gone out the window.
Based in Italy Marco's education has led to him working in advertising but his passion for motorcycle has always been in the back of his mind. When an opportunity to buy a bulk lot of 4 Moto Guzzi's popped up Marco jumped at the opportunity without even thinking twice about his lack of experience. The Black Boot V35 Imola represents the first of the 4 bikes that he will be customising and he hasn't done anything in halves.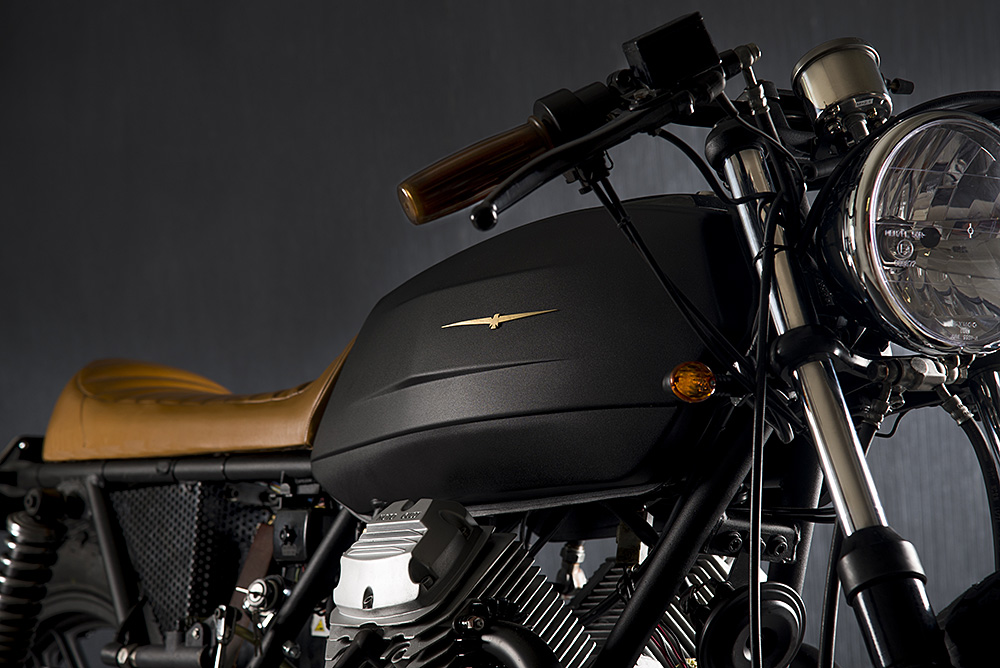 The build started with a complete tear down for a ground up custom rebuild. Marco tore down the  346cc motor and gave it a refresh with fresh components, seals and a good clean and polish. A new wiring harness was designed and built to integrate the new dials, indicators and headlight. The bikes seat was hand covered in English leather and houses the stoplight at the rear. Low rise bars give a more responsive riding experience and for classic looks and solid road holding Dunlop K82 tires were wrapped around the freshly painted rims.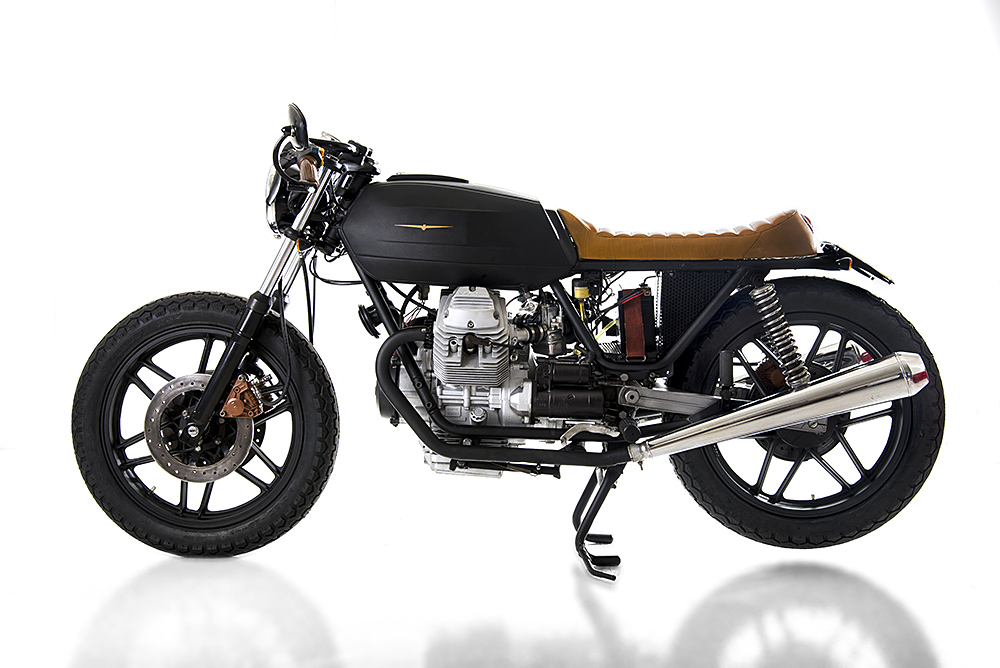 Being a trained designer meant that the small details on Marco's Guzzi played a huge part in completing the look. The grips and brake callipers match the tone of the seats leather. The battery is held in place using a vintage look leather strap and the tank has been finished in a textured matte black that reflects very little light. Mounted on the tankare 2 brass eagles and a "Black Boot" badge sits on the gas cap all of which were designed and laser cut by Marco. If this is the first of four I'm dying to see what Marco has in store for the other 3.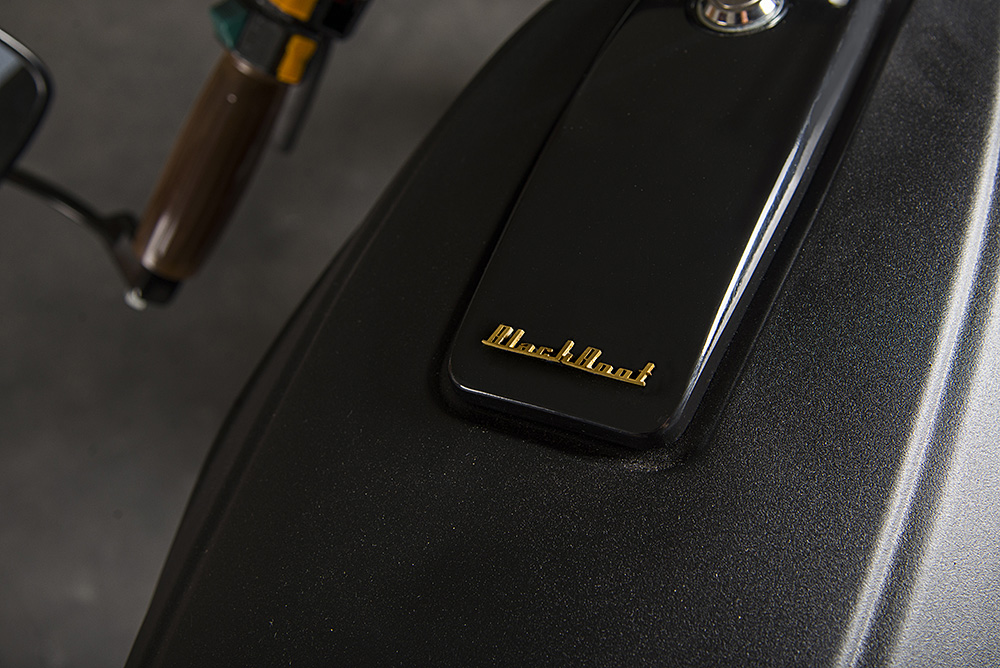 So what are you waiting for? If you don't agree that Marco's Black Boot V35 Guzzi is the best incentive to pick up your tools and build your own bike you may actually be dead.