As an act of respect for their late father's achievements, Giovanni and Carlo Magni displayed a very special motorcycle at EICMA 2021 – The Magni Italia 01/01.
After helping Gilera to develop a race-winning engine, managing the MV Agusta race team (during which time they won an astounding 75 world titles) and heading up the Cagiva race shop, Arturo Magni launched Magni Motorcycles in 1977. He was the most winning team manager in motorcycle racing history. Sadly Arturo passed away in 2015 leaving his company in the capable hands of his 2 sons.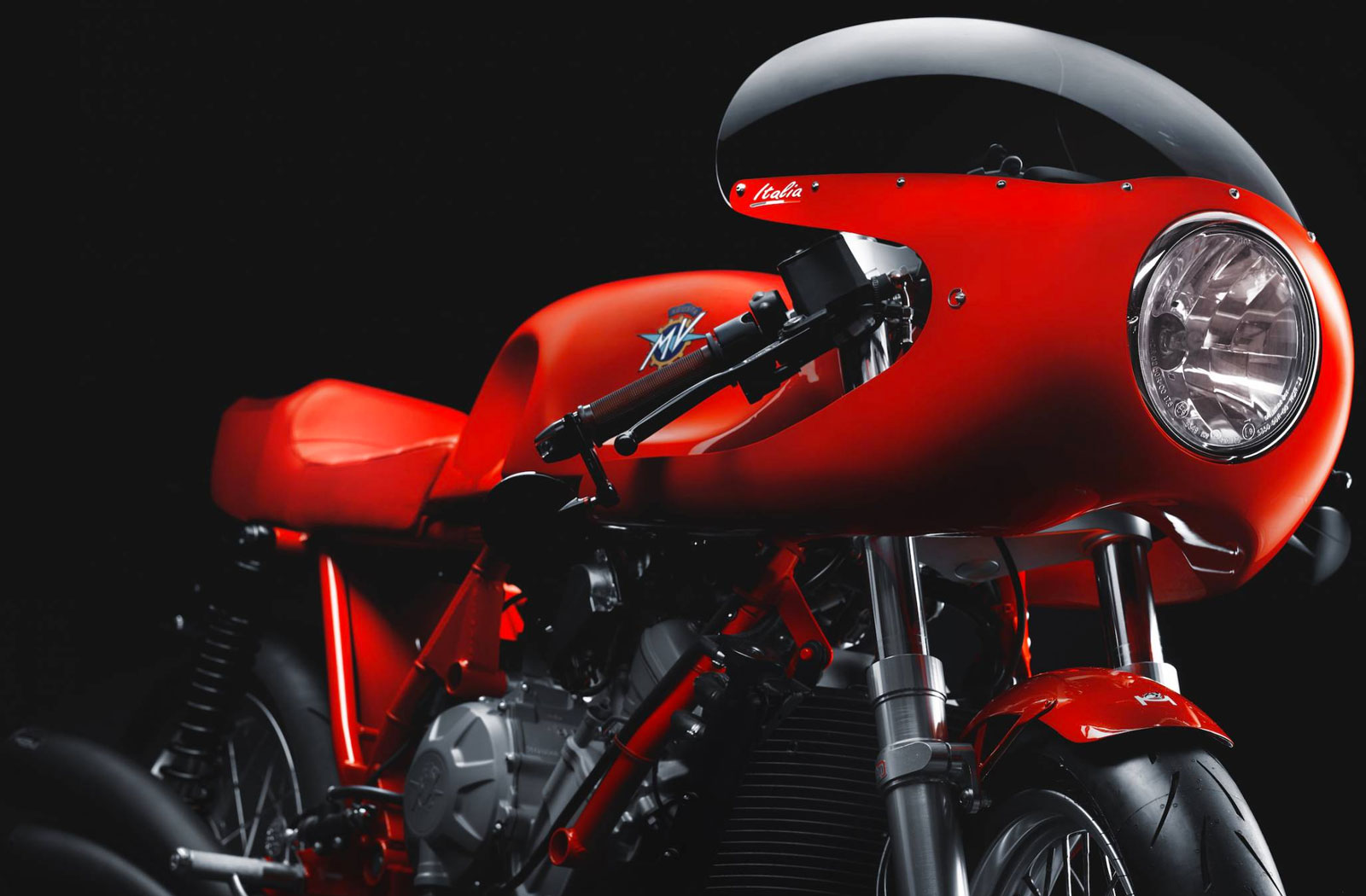 The Magni brothers created the Magni Italia 01/01 in their father's vision. At the heart of the build is an MV Agusta Brutale engine. Its use here is very fitting since it is a modern version of the engines Arturo helped to develop during the 1950s. The 800cc triple produces 125bhp and has proven itself a powerful and reliable performer in the Brutale. The 2021 iteration of the engine is Euro 5 compliant and it benefits from MV Agusta's latest engine management electronic gadgetry. Beyond the engine, however, everything else on the Italia 01/01 has more of a classic 60s racer feel to it.
The MV triple sits snuggly within a bespoke Magni frame and is completely exposed thanks to a lack of bottom end bodywork, a look that Arturo preferred. Making their way to the back of the bike are 3 blacked-out swooping exhaust pipes, 2 on the right and one on the left, which are reminiscent of those seen on MV Agusta's iconic GP bikes.
Other very appealing features of the Magni Italia 01/01 include telescopic forks and twin rear shocks by suspension experts Oram, shouldered alloy rims by JoNich and classic brakes by Brembo. As for the bodywork, it's all custom made. The long fuel tank is textbook 60s racer and it's been hand-beaten from aluminium. The front fairing is similar to those Arturo liked for his race bikes as is the saddle and duckbill rear cowl.
Completing this very appealing package is the vibrant "Rosso Corsa" red paint applied to the bodywork and frame. Magni has even coloured matched the seat using red leather. Then, thanks to their friends at MV Agusta, this special edition motorcycle proudly bears both Magni and MV branding on the tank.
We have no doubt that Arturo is looking down at his sons and what they've created with a very big smile on his face.